When the baby is 6 months old, it should start feeding some foods other than mother's milk. Usually in the beginning, the infant is fed pulses of water. The pulse is called the power house of the protein and the thin lentils with more water are fertile, hence this is the best diet for the baby. There are lots of protein and nutritious ingredients in pulses which are essential for the physical development and good health of the infant.
Most pulses are beneficial for the body due to the elements like iron, calcium, fiber, carbohydrate etc. The main feature of the pulses is that even after cooking on the flame, its nutritious ingredients are preserved. Among these, proteins and vitamins are found in abundance. Let us tell you what benefits the child gets from giving water of lentils.
Increases Digestion Power
The infant's internal organ is prepared gradually for its work, so the baby under 6 months is not given solid food because he is not able to digest it. In such a situation, when the child starts eating food outside the mother's milk, then the pulse water is the best diet for her because it is fertile, so the baby's stomach easily digested it. Slowly the baby's belly starts to be able to digest other things too.
Rich nourishing properties
The pulse contains lots of nutritious elements and minerals. The pulses are called the power house of the protein. Therefore drinking the water of lentils nourishes the body of the infant and provides the necessary energy. More than 20 nutritious ingredients are found in the pulses of moong, tur and lentils.
Enhances blood
Some babies are weak in childhood and they also lack blood. In this way, drinking water of lentils is very beneficial for them because iron is rich in all the pulses and iron increases blood in the body. Due to fiber in pulses, it also cleans the delicate intestines of the baby well.
Disease resistance increases
The infant's body is weak and due to its shortage, its immune system is also very low, so the infants often get sick very quickly. But by drinking pulses water, the disease resistance of the infants is greatly developed because pulses contain many types of excellent antioxidants. In addition, pulses contain zinc and folic acid which protects the infant from many diseases and play an important role in the development of DNA.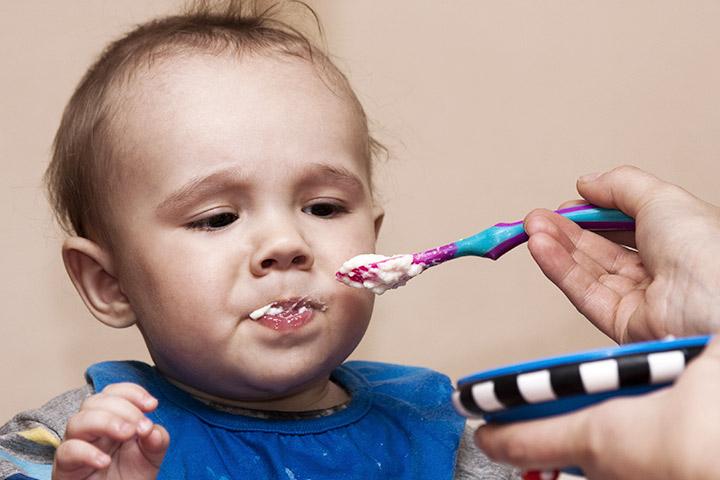 Builds Strong Body
The body parts of the baby are very fragile and their bones become very weak. If you feed the infant to the baby from the beginning, its body and bones will become stronger. There are plenty of calcium, magnesium and phosphorus in pulses. Apart from this, Vitamin D is also very good in it. All these elements strengthen the bones and increase the power in the body.